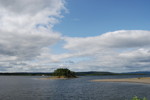 Cabin prices 2018
CABIN 1-4
Cabin with 4beds - one bedroom with bunkbed, one big room with a table and a bunkbed, a small kitchen, bathroom with wc/shower
our oldes cabins


CABIN 6-7
Cabin for 2 persons, there is no water in the cabin, you use our nice servicehouse for shower/wc, these cabins are buildt 2011


CABIN 16,17,18,33
4-Beds - two bedrooms with bunkbeds and a bigger room with a sleepingsofa and kitchenett. The cabin has a bathroom. This cabins were buildt 2011


CABIN 19-24
6-Beds - One bedroom with two bunkbeds a bigger room with one bunkbed and kitchenett, the cabin has no bathroom you use our nice servicehouse for shower/wc. This cabins are located by the lake.


CABIN 25
Cabin with 2-beds, kitchenett and wc. For shower you use our nice servicehouse.


CABIN 26,27,31,32
3-4beds with two bedrooms one has a bunkbed and one has a 120cm bed, the bigger room has a sleepingsofa and kichenett. The cabin has a bathroom. Almost new cabins


CABIN 28-30 2-4 beds, one bed room with a bunkbed and a bigger room with a sleeping sofa and kitchenett. The cabin has bathroom.

PRICELIST FOR CAMPING 2018
Camping per night
Caravan with electricity
Caravan without electricity

Tent 1 pers
Tent 2 pers
Tent family 2 adults+children

Inkluded shower,sauna.

Prices are calculated for 2 adults and maximum 3 children under 18.